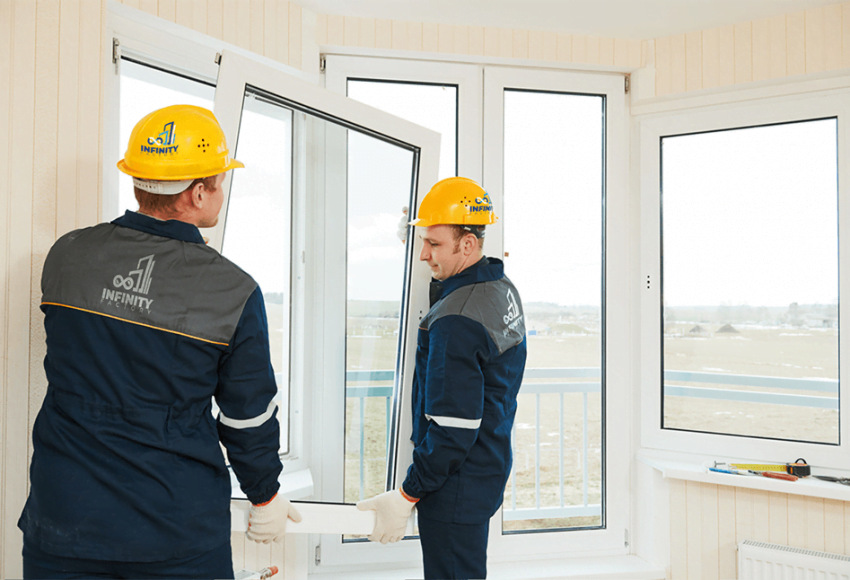 How do I choose the right sector?
For the doors:
PVC is better than its analogues, because it is not affected by water vapor or water, does not expand and does not shrink almost, and its color is stable.
For the window:
The first thing I have to do is take care of the ocean for the nets .. I mean, if the luggage is close, I will choose the tractor system. If it is far, then I will have the freedom to choose between the rest of the sectors, all like the hinge.
Next thing, why should I get the window or what is the most feature I want to enjoy ?!
If you are in a noisy area or in constant noise, take into account choosing a PVC profile consisting of 4: 7 rooms, and the glass is double and the section is hinged, taking into account the perimeter of the window

This does not mean that the rest of the sectors do not isolate the sound .. but that is the best of all!

If you want to completely block the view from the outside in and vice versa .. keep using frosted glass, which is very suitable for the bathroom and kitchen

If you want to block the vision and see what you want, it is better to choose reflective glass .. But in this case, there must be a curtain in the window, because at sunset and at night, if you turn on the light, you will remain outside.

If you suffer from moisture, I prefer to choose double glazing, because it consists of two layers of glass and between them is an aluminum frame with particles that absorb moisture

If you suffer from rain leakage, the best thing is to choose a multi-room sector, because it drains rain faster

If you want the best look, choose double glass with Georgian bar plates, or crystal glass, because it can be colored or painted on.

If you want the best safety, the large sector with double glazing is the best

All sectors in general prevent the passage of insects

If I have a view on a garden in a villa or on the Nile, I can use folding that all of the leaves clustered on one side and enjoy the view